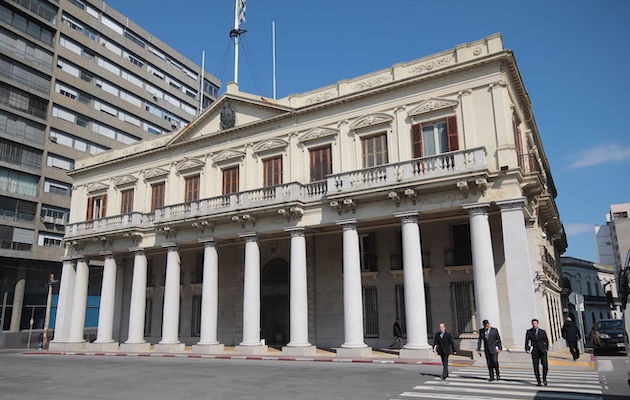 Spanish evangelicals speak out against stigma of 'religious fundamentalism', Evangelical Focus
The secretary general of the Spanish Evangelical Alliance, Xesús Manuel Suárez, has sent a letter to the human rights secretary of the Uruguayan government, Nelson Villareal, after the latter strongly criticized evangelical churches in a published interview.
In a magazine interview Busqueda, Villareal had said he feared that "the new phenomenon of evangelical fundamentalism which is strongly emerging" could pose a threat to democratic coexistence in Uruguay.
Villareal's words come in the context of the opposition expressed by a number of evangelical entities and churches to the new Uruguayan law on transsexuality. Earlier this year, Christian groups promoted a national referendum to stop the legislation. The participation rate was 10.1% of the population, which automatically invalidated the vote, because the necessary 25% participation was not reached. The attendance nevertheless surprised many, as Villareal themselves admitted.
The Secretary for Human Rights of the Uruguayan Government mentioned: "The progress of evangelical fundamentalism worries for it is not only that a religious tradition adds to social coexistence, but they disrupt the normal exercise of politicstrying to determine people's lifestyles, and their private lives.
REACTION FROM THE SPANISH EVANGELICAL ALLIANCE
Villareal's statements, said Xesus Manuel Suarez in a letter, "to put the evangelicals in the bullseye, they are put under suspicion for the sole reason of having expressed their point of view on questions around which a a mature democracy must allow freedom of opinionsuch as the issue of legislation that gives privileges to gender ideology lobbies".
In the letter, Suárez reminds the Uruguayan government that "evangelicals have suffered all kinds of persecution and discrimination and therefore we condemn all forms of discrimination against human beings, for whatever reason. We have never claimed privileges simply because we have been discriminated against, and we have never claimed impose our beliefs through indoctrination in all sectors of education – something which, on the contrary is what is happening with gender ideology in Spain and in your own country [Uruguay]".
This way of stigmatizing those who think differently, writes Suárez, is proof that "the dogmas of the past have changed (…) but the heretics seem to be the same".
"You are committed a serious blunder discrediting us evangelicals for no reason, with a bias that is not adequate for the position you representas a representative of the rights of everyone, and not of the dogmas of a part of the political spectrum", adds the leader of the Spanish Evangelical Alliance.
"I invite you to get to know us better, to give up your prejudices and to discover that you can find in us the best allies in the fight against discrimination and in the defense of civil rights".
The full letter from the Secretary General of the Spanish Alliance to the Secretary for Human Rights of the Government of Uruguay (in Spanish) can be read and downloaded here (PDF).
Posted in: Gospel focus – world
– Spanish evangelicals speak out against stigmatization of 'religious fundamentalism'