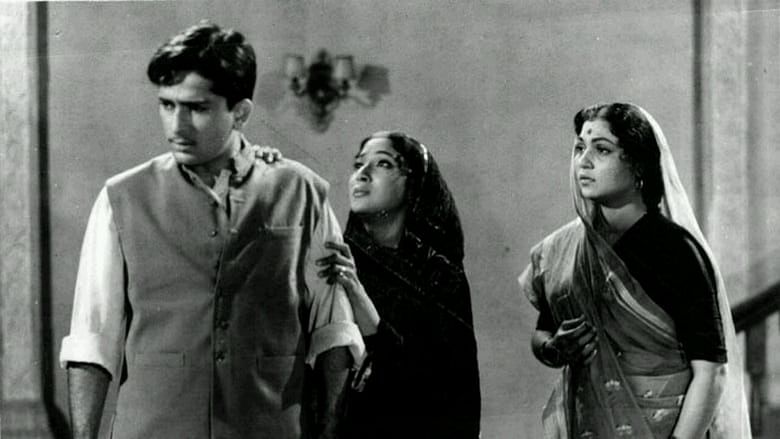 Yash Chopra tackled partition and Hindu fundamentalism in Dharmputra, long before Garm Hava
VVery few Indian filmmakers attempted to make a film about the country's partition in 1947. BR Chopra and Yash Chopra took that risk with their film Dharmputra — the first Hindi film about the partition — in 1961, when the wounds were still fresh. Yash Chopra, who had only one film and was still in his late twenties, tackled with sensitivity and boldness the subject of Hindu-Muslim unity, communal harmony and Hindu fundamentalism.
On this Republic Day, when we will once again celebrate the spirit of India's Constitution – a great equalizer – this'it's just to revisit such movies which emphasized the spirit of India, its composite culture and peaceful coexistence (for the most part).
Dharmputra marked the debut of young Shashi Kapoor, who went on to establish himself as one of Hindi cinema's most charming romantic heroes. Yash Chopra, the director, has also become the king of romance. Interestingly, their first collaboration had little romance but a strong social message. Dharmputra also stars Mala Sinha, Ashok Kumar, Rajendra Kumar and Nirupa Roy. The film deals with the period 1925-1947, the pre-partition era, and takes a close look at changing political scenarios and their effects on families.
Nawab Badruddin (Ashok Kumar) is a friend of Dr. Amrit Rai (Manmohan Krishna). He is troubled because his unmarried daughter Husn Bano (Mala Sinha) is pregnant with her lover's child. Family friends Dr. Rai and his wife Savitri (Nirupa Roy) adopt the baby. Bano's father eventually agrees to marry her off to her lover Javed (Rehman), whom he had previously rejected because he was of a "lower" caste. This is remarkable because very few films in Indian cinema have dealt with the caste hierarchy present in Muslim communities.
Nawab, a great defender of Hindu-Muslim unity, dies during the civil disobedience movement with the slogan "Hindu-Muslim bhai bhai" on his lips. Savitri gives birth to two more children but Bano is unable to have children due to an accident. Bano's son, Dileep, who was adopted by the Rai family, is unaware of his identity and calls him Bano too (aunt).
The two families live peacefully and even build a bridge to connect their houses so that Dileep can visit his "aunt" whenever he wishes.
The story moves forward and Javed and Bano soon leave India for Europe and return before partition in 1947, a time when religious fundamentalism and Hindu-Muslim animosity were on the rise. Dileep (Shashi Kapoor) is a handsome young adult man who has become a bigoted and religious fundamentalist. He's your prototype Bajrang Dal who doesn't like the fact that people of his generation wear Western clothes, disrespect Sanskriti and don't play games.puja-way'. The rest of the film tells how the two families go through the pre-Partition period and how Dileep comes to terms with his religious bigotry.
---
Read also : MS Sathyu's Garm Hava still speaks to a country struggling with citizenship questions
---
Subtle references to fundamentalism
In a 1984 interview, Yash Chopra said, "I saw massacres with my own eyes and lived through the frenzy, madness and madness of the time. What I saw then, I used in Dharmaputra, but I didn't make the movie because of what I saw. When I read the novel [by Acharya Chatursen], something of this experience must have prompted me to make the film.
Perhaps their real-life experiences managing the score helped them bring more depth and nuance to the film. Shashi Kapoor's character stands out as the Hindu fundamentalist who believes in "Hindi, Hindu and Hindustan" and hates Muslims. But he is forced to reassess his beliefs when he finds out he was born to Muslim parents. In one of the scenes, which was meant to be romantic, Yash Chopra couldn't resist bringing Dileep's true character element. On a walk with Dileep's love interest, the woman says, "Aaj ka mausam bahut accha hai (today the weather is really nice).
Dileep responds:Hamare desh ka mausam toh hamesha hi accha hota hai, you baat to videshi log kahte hain (The climate of our country is always pleasant, only foreigners say so).
It shows how love for his country seeped into his subconscious to make him a fundamentalist. But this love is dangerous, as revealed in one of the later scenes, when Dileep gets angry at his brother and yells at him, "if you say anything against religion, I'll kill you".
Dharm putra is full of references and songs illustrating the cultural and religious harmony of India. Sahir Ludhianvi's qawwali in the film "Ye Masjid hai woh Butkhana, chahe ye maano chahe woh maano (it's the mosque, and it's the temple, you can believe either one)", is a fitting tribute to the secular character of India. Amrit Rai, in one of his dialogues towards the end, compares the demon of religious fundamentalism to mythological demons like Ravana, Duryodhana, etc.
Making a film about Hindu religious fundamentalism would be nearly impossible today. It probably wouldn't even pass Censor Board checks, or lead to nationwide protests, which also happened when Dharm putra was released in 1961. The film failed to achieve commercial success due to violent protests in cinemas, but won the National Award for Best Hindi Feature Film. It was not until 1973 that MS Sathyu tackled the sensitive subject of Partition in his film Garm Hava.
(Edited by Prashant)